It is right not to panic. But it is even more important not to underestimate a potential catastrophic epidemic. The new coronavirus has a mutation similar to HIV, which means that its ability to bind with human cells is up to 1,000 times stronger than the Sars virus, according to new research conducted by scientists in China and Europe. This means that it has a higher diffusion ease than normal flu.
And therefore, if we do not block it with apparently excessive initiatives, even if it maintained a relatively low mortality – 3.4 percent – it would be a hecatomb.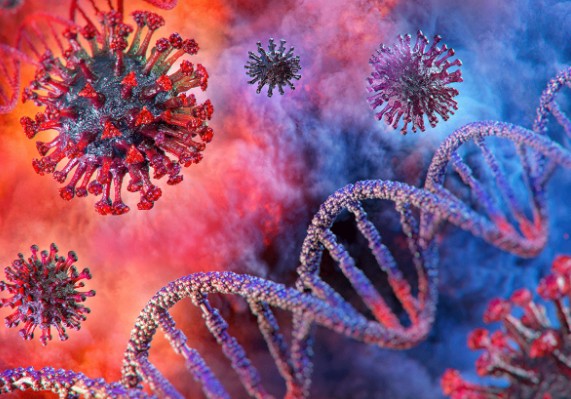 Recently, what has been written in an article published in the journal Science Direct concerning CORONAVIRUS has caused a sensation.
COVID-19 may have been genetically engineered for "efficient spread in the human population". Now, a new investigation, titled "Coronavirus 2019-nCoV contains research on the cleavage site similar to the protein called" furin "which is absent in CoVid 19" and suggests that it has also been genetically modified.
Published in Science Direct this month, the article reads: "In 2019, a new coronavirus (2019-nCoV) that infects humans emerged from the city of Wuhan, China. "Its genome was sequenced and genomic information was promptly released." Despite a high similarity to the SARS-CoV genomic sequence, we identified a cleavage site similar to the 2019-nCoV fury, devoid of other SARS-like CoVs.
"In this article, we discuss the possible functional consequences of this cleavage site in the viral cycle, the pathogenicity and its potential implications in the development of antivirals."
Furin is a "highly expressed" protein found in the lungs of humans that could have been used to activate a virus that previously could only have been transmitted between animals.
Experts believe that this "peculiar furin" is an anomaly and could be used to "successfully exploit" the enzymes that activate immunity in humans. The paper continues by explaining how scientists have not seen anything like this in previous viral strains. But it wasn't just a single anomaly.