Thousands of Muslims traveled through India for the six-day historic festival on Monday (24), where they used knives and swords to take their eyes out of their sockets.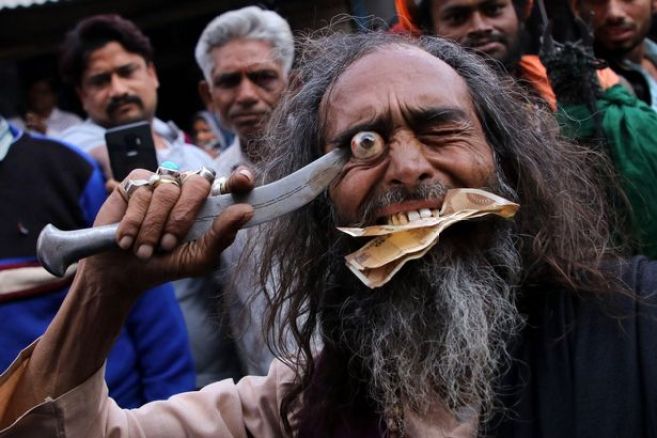 These worshipers use knives and swords to take their eyes out of their sockets and pull metal threads through their tongues and cheeks at a festival in India.
It is during the Urs festival in Rajasthan that devotees can be seen performing the acts.
This sighting is one of the acrobatics of a religious procession at the shrine of Khwaja Moinuddin Chishti. The festival marks the anniversary of the death of the Sufi saint.
The preacher and philosopher died in the 13th century and this year was the 808th festival.
The festival is also celebrated with singing and dancing and always takes place in the seventh month of the Islamic lunar calendar.
Worshipers believe that these are acts of devotion to the saint.
But not everything is horrible, devotees can also offer food, flowers and prayers where Chishti's tomb is.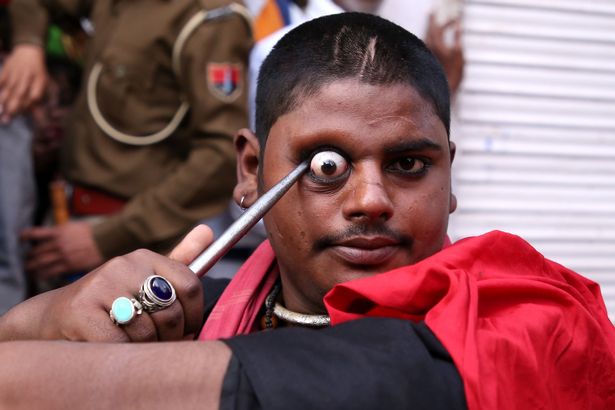 Like prayers, Sufi poetry known as 'qawalli' is recited while those around them practice self-torture.
The Sufis are dedicated to specific saints, a concept that other lines of Islam do not recognize.
Also in India, thousands of Shia worshipers participate in ceremonies across the Muslim world to mourn the death of Husayn ibn Ali, grandson of the Prophet Muhammad.
Horrible images show faithful Muslims chopping off their heads with knives in a display of faith.
The celebrations take place in Ashura, the 10th day of the first month of the Islamic calendar.