NASA has as many secrets as there are particles of sediment in the sand, and one of them is the pyramidal structures and statues that have been found on Mars.
Many astronauts and conspiracy theorists have been able to understand that the evidence for the existence of each of these structures has been eliminated.
These structures were visible in images collected by the Curiosity rover, and when they are shown to the public, it is obvious that they have been modified, but strange objects are still visible in the photographs.
What does Joseph White say about this?
Joseph White, a satellite imagery expert, said the images collected by the rover have been altered. He said:
"NASA is doing everything possible to eliminate these images, and what they are doing is changing the shape and size of all elements that could suggest artificial creation, so that all data is lost."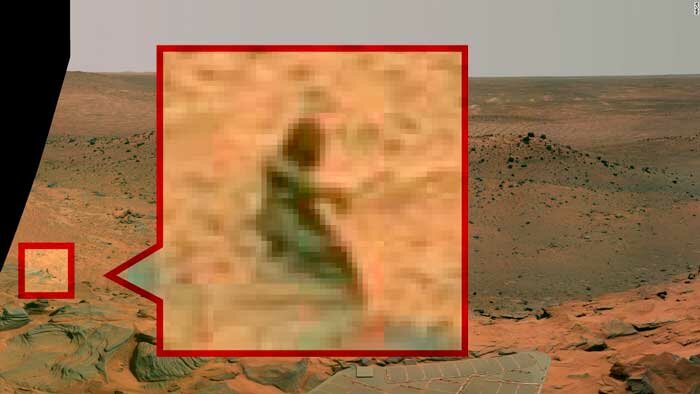 What was the opinion of David Childress?
There are many theories, and one of the most popular today is that the Martians we have always been looking for are ourselves. In fact, this makes sense, since each planet has a life cycle of birth, development, and destruction.
So why not consider that Mars was our home planet, and that when it reached its last cycle, or at least ceased to be habitable, we moved to Earth?
Our ancient civilization would have been lost in the changes generated by the Red Planet, which raises the possibility that the mentioned structures are real and ours.
David Childress said:
"On Mars, you can find many structures such as pyramids and standing stones that are closely related to the Earth, even structures such as Stonehenge can be found."
If we analyze the theory that people came from Mars, then it is not at all far-fetched, since we are currently looking for an opportunity to reach other planets where we can adapt, and who knows, maybe we can achieve this.