When a funeral enters a conversation, everyone's first thoughts are of sadness, of course, along with coffins, tombstones, large cemeteries, etc. For the most part, these are completely normal things associated with death and funeral procedures. However, a company called Capsula Mundi is experimenting with a unique burial method that turns the deceased into a tree.
How does it work?
The underlying idea is quite simple and the process is essentially the life cycle of a tree. The deceased will be placed in one of the egg-shaped pods specially manufactured by Capsula Mundi that will act as a seed.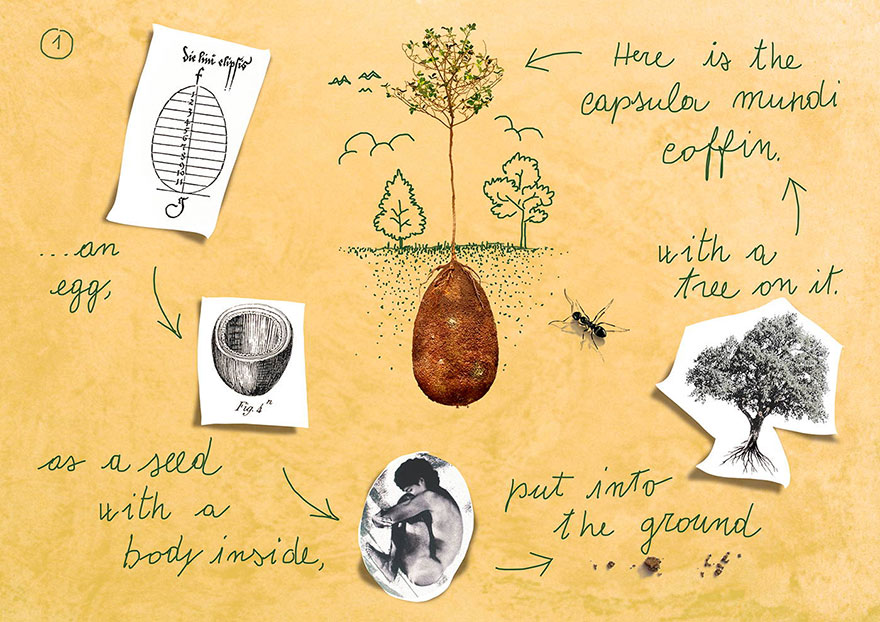 The pod will be buried in the ground with a tree on top. Thanks to the fact that it is made of a plastic starch, the capsule is 100% biodegradable and will break down on its own in the soil. The body inside will also begin to decompose and transform into nutrients, which in turn will be absorbed by the roots of the tree that is just above.
This idea would allow loved ones to live forever as part of a tree. It would also make burial sites, such as cemeteries, a much happier and more vibrant place. Instead of having lines of tombstones, it would be an exquisite memorial forest where friends and families can visit, take care of their trees and spend time with those who have lost.
Funeral process
The pod, which is replacing the traditional coffin, is actually completely organic and biodegradable, which allows the tree to grow. To allow this, the human body is transformed into nutrients once it is in the burial sheath. It sounds quite peculiar at first, but it is a completely natural process. The bodies will have to be placed in the pods before or after postmortem rigidity as it reduces flexibility too much.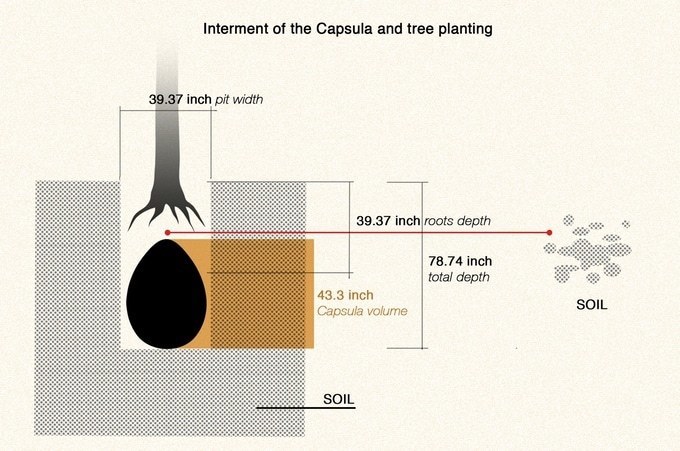 After being encapsulated in the burial pod in the fetal position, a tree seed or a real tree plant will be planted on top of the pod. The type of tree will depend on what the deceased person has selected in advance. Similar to the selection of a coffin, there is a wide range of options, but this one is much more organic.
Biodegradable Urns
Although this idea is moving very fast, there are still some twists that must be resolved before it can be completely released. Until then, however, Capsula Mundi offers a biodegradable urn that works in much the same way, but with ashes for those who were cremated.
Like the capsule, the urn is buried underground with the deceased inside, then a tree is placed on top of it and over time, the capsule will decompose, allowing the tree to absorb all the nutrients that once was a human being , allowing him to continue living elsewhere.
For my part, I would not mind continuing to live like a tree, while at the same time helping to save the planet. And you?