New York has reinforced security against a possible attack by Iran. Credit: Free-Photos / Pixabay
After a missile attack from the USA Against a convoy in Iraq, now New York is preparing a possible offensive response from Iran.
Product of the attack was the death of the general Qassem Soleimani, the most powerful man in the Iranian militia, next to Abu Mahdi al Muhandis, commander of the Kataib Hezbollah militia.
Due to the US war action in Iraqi territory against Iranian targets, now the city of New York is in a state of anxiety in the face of a possible arms response.
Security measures in New York
Faced with possible attacks by Iran, the authorities of the US metropolis have taken security measures throughout the state, and have reported that they are facing a "threat."
Bill de Blasio, Mayor of New York, has held urgent meetings with members of the City Police, with the aim of strengthening surveillance in strategic areas.
New York residents are alarmed at a possible attack, and rumors have spread of the start of a «Third World war».
De Blasio said that security measures will be applied for a long time, as they consider there is a latent "threat" in Iran's possible response.
Uncertainty about possible attack
The mayor has considered that the conflict with Iran means a de facto state of war, which causes uncertainty about what could happen in the following days. Also, Blasio said that New York could be again targeted by terrorist attacks.
However, he indicated that it is not his desire to create unsubstantiated alerts that may cause unfounded chaos and fears in the population. De Blasio was confident that the Police will do their job in the best way to avoid or neutralize possible threats.
The governor of the city also pronounced, and indicated that there will be an  increase security throughout the state, and that the National Guard will be responsible for monitoring the airport.
De Blasio was also concerned about the way in which the decision to attack Iran was taken, since the decision was neither consulted nor approved by Congress. He also had harsh words against the president Donald Trump, who was responsible for having increased the state of conflict between the two countries.
Trump deploys troops in Iran
Thousands of US soldiers will be deployed in the Middle East after Trump gave the order to liquidate General Soleimani.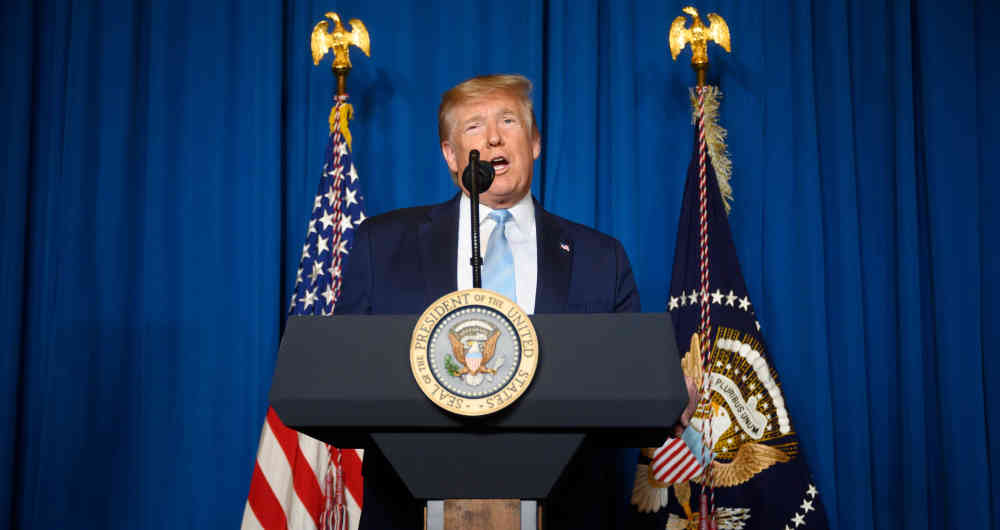 Trump said that General Soleimani was "eliminated" because he was planning to carry out attacks against American interests, and said he does not seek to start a war but avoid it by killing those targets.
According to statements by a Pentagon officer, Washington will deploy up to 3,500 soldiers in Kuwait, and they will join the hundreds that were sent this week.
Meanwhile, Iraq has remained in the middle of the conflict between Iran and the US, and although they have condemned the US attack, they have expressed fear of a devastating war in their territory.