The groups of natives and indigenous peoples in South America, who are isolated due to the quarantine imposed by the coronavirus face another threat now: hunger.
Although some peoples of the Amazon are trying to defend their communities from the scourge of the pandemic; isolation could result in another calamity.
The Wayuu they are the largest indigenous group in Colombia, and even before quarantine they received government support to provide breakfast in schools; however now the confinement situation has deprived them of this help.
For many of the inhabitants of this town, an arepa (cornmeal pie and meat filling) would be their only meal the whole day. To make matters worse, since the country went into quarantine two weeks ago, they have not received any of the products that were used to provide food to people, according to Josefa García, administrator of a school in the area.
Unfortunately, children are being the most affected. Many of them have already seen their brothers die from malnutrition in times past.
García said in statements, according to the newspaper. The New York Times:
Our fear is that if we do not die from the virus, we will starve. "
Millions of natives at risk
The rapid spread of the coronavirus has put millions of natives of the Amazon regions at risk. They are aware that with just a few cases that arise, a disaster could be unleashed due to the absence or remoteness of hospitals and the little or no access to soap and water.
Although the concern for a contagion is a permanent problem, another present problem is knowing what food they will have for breakfast, lunch or at night. A large number of native peoples are not prepared for months of economic paralysis, and the negative effects are already appearing.
Adolfo Jusayú, 55, father of four young children, said in statements:
What little food we had left is over. "
So far, more than a dozen indigenous groups in the world have reported cases of COVID-19. These include the Yukpa in northern Colombia, the Six Nations of the Great River Territory in southeastern Canada, and the Navajo in the southwestern United States.
A new genocide could come
In Brazil, the situation could spiral out of control. Joenia WapichanaThe only indigenous congressman in that country, recently declared that the pandemic could cause "a new genocide" in native communities.
Given this, many indigenous leaders have taken some protection measures, such as the construction of handwashing stations, fencing their lands and establishing border patrols. Some of the measures have been successful in the past, but at the current juncture they may become obsolete.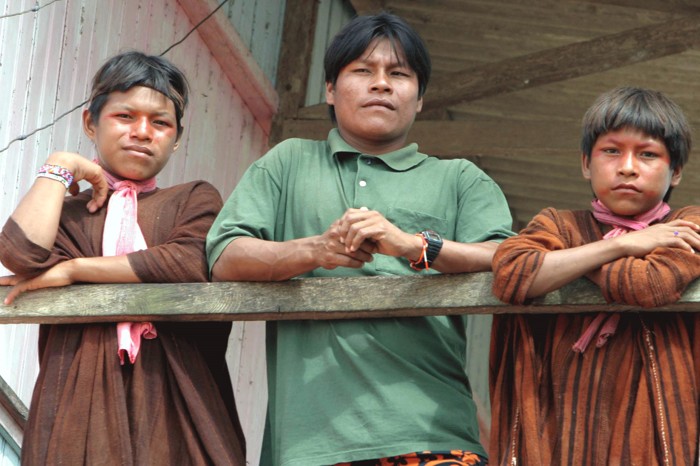 Natives from other localities, in Ecuador and Brazil, have demanded oil or mining corporations to stop work in their regions, due to the risk of contagion by external workers. So far they have had limited success.
Unfortunately in several indigenous communities, soon many external workers will arrive, representing a focus of contagion that has put residents on high alert.
Weildler Guerra Curvelo, a Wayuu anthropologist and former governor of La Guajira, declared that his people will survive, but what cost in human lives will this community and others have to face?
Source: The New York Times