The extraterrestrials could intervene in many ways, including that of "destroying" the human race to protect other galactic civilizations, or attempting an intervention to help humanity and prepare it for the final revelation of the extraterrestrial contact.
Certainly the increase in greenhouse gas emissions, the threat of the destruction of ecosystems and the heavy pollution on Earth, the increasingly powerful nuclear and biological (or mass destruction) weapons, could make Aliens understand that we are a threat in rapid expansion.
"By observing from a distance, extraterrestrial beings could see changes in the Earth's atmosphere as symptomatic of a civilization that is going out of control and take drastic action to prevent us from becoming a more serious threat."
This is what was stated by a NASA-affiliated scientist and colleagues from Pennsylvania State University who, although considered unlikely, says it could be a likely scenario, even if humans and aliens could make contact at some point in the future.
It may not be the most compelling reason to curb greenhouse gases, but reducing our emissions could only save humanity from a preventive alien attack, say the scientists.
Shawn Domagal-Goldman of NASA's Division of Planetary Sciences and her colleagues have compiled a list of plausible results that could take place in the aftermath of a close encounter, to help humanity "prepare for real contact."
In their relationship, would contact with extraterrestrials benefit or harm humanity? An analysis of the scenario, the researchers divide alien contacts into three broad categories: beneficial, neutral or harmful. The beneficial meetings ranged from the simple identification of extraterrestrial intelligence (ETI), for example through the interception of alien transmissions, to contact with cooperative bodies that help us improve our knowledge and solve global problems such as hunger, poverty and disease.
Another positive result that the authors entertain, sees humanity triumph over a more powerful alien attacker, or even be rescued by a second group of ETs.
"In these scenarios, humanity benefits not only from the great moral victory of defeating a daunting rival, but also from the opportunity to decode ETI technology," the authors write.
Other types of close encounters can be less rewarding and leave much of human society indifferent to alien life. Extraterrestrials may be too different from us to communicate usefully. They could invite humanity to join the "Galactic Club" just because the entry requirements are too bureaucratic and boring for humans. The most unpleasant results would occur if extraterrestrials caused harm to humanity, even if by chance. While aliens may come to enslave us or attack us, the report adds that people may also suffer from being physically crushed or contracting diseases carried by visitors. In particularly unfortunate incidents, humanity could be wiped out when a more advanced civilization accidentally unleashes hostile artificial intelligence, or performs a catastrophic physics experiment that renders part of the galaxy uninhabitable.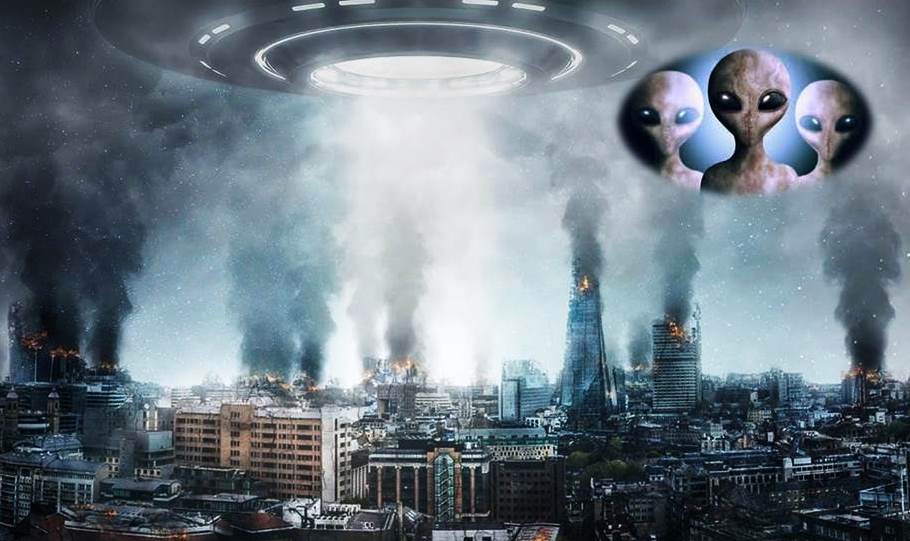 To support humanity's chances of survival, researchers ask for caution when sending signals to space, and in particular warn against the transmission of information about our biological composition, which could be used to manufacture weapons intended for humans. Instead, any contact with ET should be limited to mathematical discourse "until we have a better idea of ​​the type of ETI we are dealing with."
The authors warn that extraterrestrials can be wary of rapidly expanding civilizations, as they may be inclined to destroy other life forms as they grow, just as humans have driven species to extinction on Earth.
In the most extreme scenario, aliens could choose to destroy humanity to protect other galactic civilizations.
"Humanity could now enter the period when its rapid expansion of civilization could be detected by some alien races, because our expansion is changing the composition of the Earth's atmosphere, through greenhouse gas emissions," says the report.
Aliens could object to the environmental damage humans have caused on Earth and wipe us out to save the planet.
"These scenarios give us reason to limit our growth and reduce our impact on global ecosystems. It would be particularly important for us to limit our greenhouse gas emissions, since the atmospheric composition can be observed by other planets, "write the authors.
Final revelation about extraterrestrial life by 2021
But Dr. Steven Greer of CSETI (Center for extraterrestrial intelligence) and promoter of the Disclosure Project is not convinced of the statements dictated by the team of scientists who believe extraterrestrials threatening the Earth. But Steven Greer declares that there are free energy technologies that have been offered by extraterrestrials free of charge and that can solve problems such as pollution and bailout of Earth's vital ecosystems.
"There are Top Secret documents in which things from the other world are written – says Greer – which should refer to an offer by extraterrestrials to help humanity and prepare it for the final revelation on extraterrestrial life by 2021. To the United Nations some heads of government are encouraged to release secret technologies that would revolutionize the development of free energy, but everything is blocked by the Cabal / Illuminati Power system, which does not want extraterrestrial interference."
Secret meetings with heads of state within the recent World Economic Forum would be one of the few meetings after what appears to have taken place in New York in February 2008 in the United Nations office, to discuss UFOs and extraterrestrial life and of the many, (there is talk of thousands and thousands) reports of UFO sightings and Close Encounters that come from all over the world.
In the documents found in the folder of Russian President Putin, there should therefore be some offers from extraterrestrials to help humanity and prepare it for the final revelation on extraterrestrial life. There would also be discussions about how the United Nations was encouraged to release secret technologies that would revolutionize the development of free energy across the planet, but the United States also opposed it because President Trump had confirmed the exit of the US from the agreements. in Paris to combat global warming, significantly reducing carbon dioxide emissions, one of the main and most dangerous greenhouse gases.

The Extraterrestrials want to help humanity to get out of this crisis, also because in a few years the Planet Earth will go towards collapse (global reset) with the risks of world economic crisis and nuclear wars at hand. There is the risk of triggering an irreversible process that could involve other star systems and inhabited planets. Science has shown that everything that exists in the Universe is connected, we are ONE and we are all related. If something happens to a planet, other planets are also involved. This is why ETs are interested in raising awareness among the leaders of all governments to show the world the possibilities to apply Free Energy therefore saving the planet from an imminent catastrophe.
Extraterrestrials Have Visited Earth Since The Past! Their Presence Hidden By Political And Economic Interests
Although there is strong evidence of extraterrestrial visits to our planet, this reality has been secreted for decades because of a global conspiracy to protect the economic and geopolitical status quo. This is what Steven Greer believes.
"There is irrefutable evidence that extraterrestrials are visiting us and, honestly, all those who participate in high-level classified projects are aware of it," he stresses.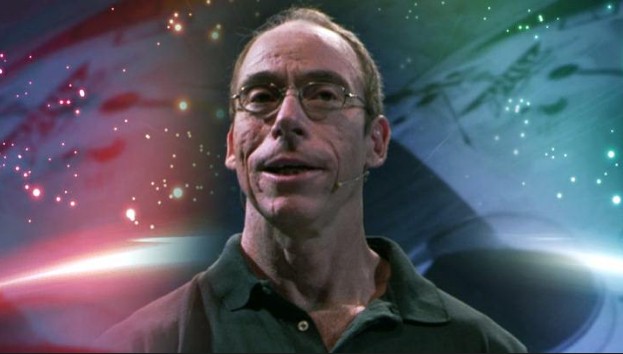 In an interview with the tabloid RT (Russia Today), Greer mentioned the 2017 documentary UNACKNOWLEDGED. The film is based on the Disclosure Project files – an organization created by himself in 1993 and whose purpose is to reveal a plot by the United States government for hiding data related to the presence of UFOs, not to mention the testimonies of more than 950 military personnel with access to secret materials (Top Secret) on Aliens.
For purely economic interests in his opinion, this information is not available to world public opinion because it depends on maintaining the current geopolitical power, the macroeconomic system based on petrodollars and current technologies.
"In truth, secrecy has nothing to do with aliens, but is entirely due to geopolitical power and money, as always," says Greer.
According to him, the new technologies that would make current means of transport and energy sources obsolete have been kept secret. Because? Once again, their knowledge would undermine the current macroeconomic system. For all this, defends the ufologist, there is an international consensus among the elites that determines the information policy regarding extraterrestrials.
"They are controlled by a transnational organization and there are no geopolitical borders," recalls Greer. The researcher cites as an example the "documentation claiming that the old USSR KGB and US intelligence agencies collaborated on the matter at the height of the Cold War."
Most of the activities in this area have been carried out by the United States. thanks to its technological level and macroeconomic influence," says the expert.
At the same time, Greer is convinced that US leaders have no control over these issues and that the level of secrecy about extraterrestrials is a major problem for democracy, because "there are interests that (…) threaten the freedom of the world and our geophysical existence, that of the biosphere.
"Three members of my team were killed by secret agents hired by this elite organization," says Steven.
When asked how it is possible to allow him to disclose such information regarding documents on aliens and the intergovernmental conspiracy, not to mention the fact that the CIA killed people for the least significant revelations, Greer admits that "three members of my team have been killed, including a former director of the CIA", but does not want to give more details.
The expert also reveals that he has taken steps to protect what he is doing and that the measures have been in place for 20 years.
"I have information that if anything happens to me, documents that can be a catastrophe for these people who are hiding the truth will be released via the Internet."
However, he ensures that there are many people in the Pentagon and the CIA who know they are in favor of these secrets being revealed and ensures that there are similar sentiments between several senior officials in Russia, China, the United Kingdom and Canada.
"This won't happen until people realize the seriousness of the problem and at the same time see that it could offer serious solutions to environmental, governmental and economic problems around the world."