Residents of Saint Vincent and the Grenadines have been told to remain on alert after a Caribbean volcano unexpectedly came to life.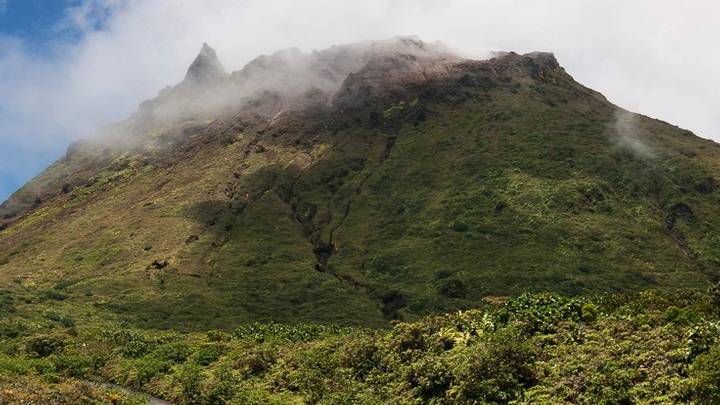 Mount Soufrière is the highest point on Saint Vincent, near the extreme north of the country, but its volcano has lain dormant for decades before starting to spew ash last Tuesday. Since then, steam has been spewing and threatening to erupt.
In fact, this Monday the island governments that divide the 600 islands of the archipelago – which are home to more than 100,000 inhabitants – raised the alert level to orange, which means that eruptions could occur at any time.
However, the experts detail that the process of the effusive part of Soufrière has often lasted longer than the explosive part, so the population must be prepared for a period of activity that could last weeks.
Record
The Soufrière volcano last erupted in 1979, but did not cause any damage due to previous warnings, while a 1902 eruption caused 1,600 deaths.
In an unrelated incident early last month, authorities on the nearby Caribbean island of Martinique issued a yellow alert due to seismic activity below Mount Pelée, as reported by The Independent.
Fabrice Fontaine of the Martinique Volcano and Seismological Observatory told the AP that it is the first time such an alert has been issued since the volcano last erupted in 1932.
Mount Pelée also erupted in 1902, killing nearly 30,000 people, making it the deadliest eruption of the entire 20th century.
In December, Hawaii's Kilauea volcano erupted for the first time since 2018, creating a 600-foot-deep lake of lava, according to NPR.
Source: ScienceAlert