The Aghori people are one of the most mysterious and mystical peoples of India. They live in the northern part of the country, in the states of Uttar Pradesh and Bihar, and are considered one of the most ancient castes in India. In this article we will consider the history and culture of this amazing people, their religious rites and traditions.
Aghori comes from the ancient Indo-Aryan tribes who lived on the territory of modern India long before our era. They live in the northern part of India, in the areas where the river Ganges flows. The bulk of the people are followers of Shiva, who is considered one of the main gods in Hinduism. For them, the life path on Earth is just a step on the way to nirvana and infinity.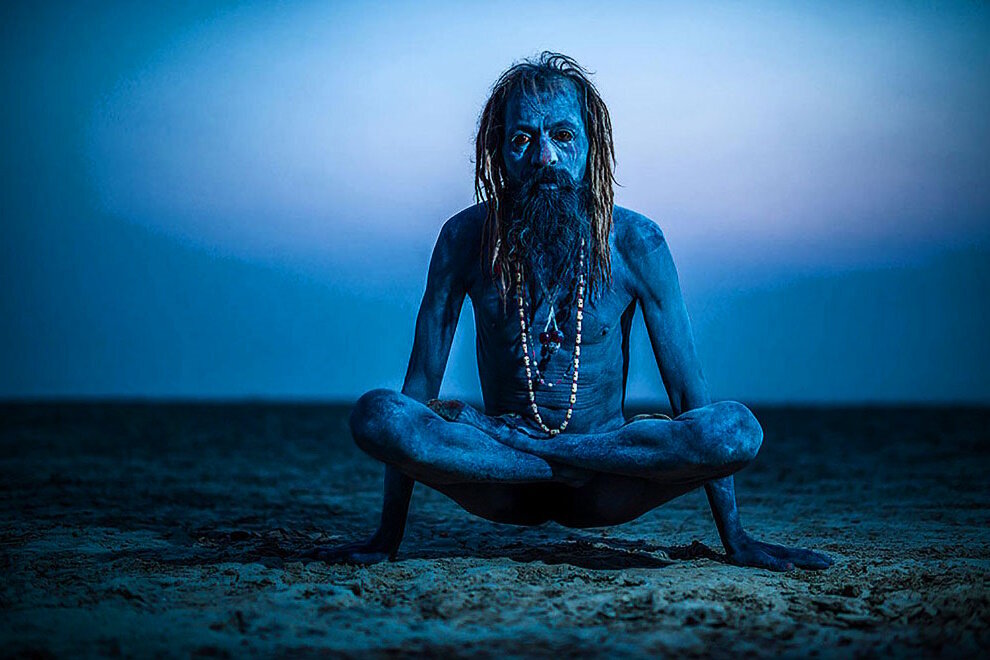 Translated from Sanskrit, the word "Aghori" means "those who are not afraid of terrifying places and situations." The people received this name due to their unusual religious rites and traditions.
Aghori is considered one of the most extreme cults in Hinduism. They perform religious rites that seem unpredictable and life-threatening, such as cremation rites. They believe that cremation is not just a disposal of the body, but also a way to free the soul from the body shell. During the ceremony, they dance and sing, and then kindle a fire on which the body burns.
Perhaps the most shocking thing about the radical Aghori is their love for everything related to death. They prefer to live in places of cremation: and not only for the sake of imitation of God Shiva, but also for the sake of food. For religious purposes, they eat human remains (after cremation there are many of them). Cremation is a complex and expensive process, during which the body is not completely burned.
In their rituals, Aghori use body parts not eaten by fire, or fish corpses from rivers. They meditate sitting on corpses, eat human flesh, make ritual skull bowls, drink their own urine. Some researchers claim that Aghori copulate with female bodies that have not yet decomposed. All this happens under the influence of drugs and alcohol, which Aghori use in huge doses.
By the way, about drugs. They believe that this helps them achieve a trance state in which they can better communicate with the gods and receive spiritual enlightenment. However, it should be noted that the use of narcotic substances is prohibited by law in India.
The Aghori people have their own traditions which are different from other cultures in India. They do not adhere to the traditional rules and customs that exist in Hinduism. Instead, they follow their own beliefs and convictions.
They believe that all life on Earth is sacred and has the property of God within itself. They do not adhere to vegetarianism, because they believe that all beings are equal before God and can be used for rituals.
One of the main elements of their traditions is yoga. They claim that yoga helps to achieve spiritual enlightenment and gain a deep understanding of God. The Aghori people also believe in the power of mantras and often chant mantras during meditation.
The culture of the Aghori people is different from other cultures in India. They do not have their own language but use Hindi to communicate. However, they have their own traditions and customs that distinguish them from other peoples of India. They live in collectives called Ashrams, which are a kind of community. In the Ashrams they live and work together, observing their religious rites and traditions.
Music and dance are of great importance in the culture of this people. They use music and dance in their religious practices to achieve trance and commune with God. The dances of the Aghori people are very energetic and lively, and the music is loud and rhythmic.
Indeed, the world around us is full of mysteries. People think that we are all similar to each other, but it is worth looking at people like Aghori, for whom there are no boundaries. Many things are simply not given to us to understand, and much is not necessary.