For many people, 2020 was endless. The year was dominated by great stories that changed our world, from the COVID-19 pandemic and the resulting economic crisis, to the last presidential election and the civil unrest following the death of George Floyd. And that doesn't even include the wildfires that ravaged California or the radiation from Chernobyl. Yet 2021 is running as much worse.
Many psychics have predicted that this year will be marked by wars, diseases, and political scandals the likes of which we have never seen in modern history. But all this could be really insignificant compared to what is about to happen. Or at least this is what you think of Abhigya Anand, a popular Indigo Indian child who predicted the coronavirus pandemic, and who has now warned of a major catastrophe this coming February.
"Six stars" in February 2021
Abhigya Anand, a 14-year-old Indian boy, went viral on the internet because predicted the coronavirus pandemic last year. He also predicted that the world would be in danger from November 2020 to November 2021. He said that Jupiter will enter Capricorn in November 2020 and disaster will begin again. In particular, the rare conjunction between Jupiter and Saturn on December 21, 2020 will affect the Earth, from wars, epidemics to economic collapse, and there may even be problems with the development of the vaccine.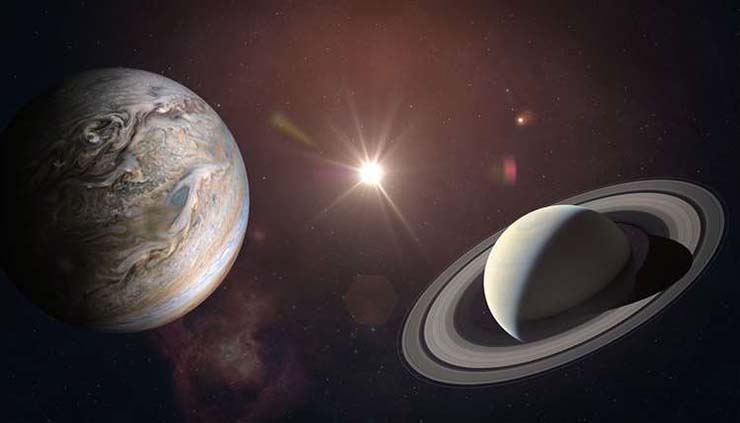 And it seems that Anand was right, again, as a mutated strain first appeared in the UK earlier this year. This new strain has a transmission rate 70% higher than the previous strain, much more deadly and has spread to more than 50 countries, in addition to affecting mainly young and old. As of January 24, the number of people diagnosed worldwide with COVID-19 is more than 98 million, which is equivalent to 1 in 100 people. And this confirms Anand's prediction about the pandemic.
But the worst would be to come in a few weeks, since The Indian boy predicted that on February 10, 2021 there will be a "Six star connection" that is, the sun, Venus, Mercury, Jupiter, Saturn and the moon will be aligned. This means that greater dark forces will hit the Earth, and there may be an unprecedented catastrophe and even a collapse of the economy.
It should be remembered that at present, almost all the countries of the world have begun to take drastic measures to decree a new home confinement, closing all establishments and businesses that are not essential. But although we are told that these are necessary measures to prevent the collapse of hospitals, there is much concern among economists, as a new confinement could trigger the collapse of the global economy. And the formula is simple: People cannot work; If he does not work, he cannot eat, and how long can a person endure without any income or help?
But it's not all bad news, as Anand said that when Jupiter enters Aquarius in November 2021, most disasters caused by these astronomical changes will gradually disappear and the world economy will start to recover.
Abhigya Anand, 14, is already a teacher in Vedic Astrology, also known as "Indian astrology". In addition to mastering the "Vedic astrology", Anand is an expert with Ayurveda (traditional Indian medicine), Sanskrit and vastu sastra (an ancient Hindu doctrine that deals with the influence of the laws of nature on human constructions). He has earned a master's degree in herbal microbiology and is pursuing a doctorate in financial astrology, which is why Anand is considered a child prodigy.
Censorship also affects Anand
As you have already seen, the Internet, more specifically social networks, are no longer the paradise of freedom of expression. In recent weeks he has decided to impose the censorship law. It all started with the assault on the headquarters of the US Congress, caused by controversial statements by Donal Trump. This led the large social networks to block his account. Justified or not, this was the sign that no one can freely express their opinions in public anymore, and Abhigya Anand is no exception.
Due to inexplicable reasons, YouTube has repeatedly deleted his videos, so Anand created a personal official website (abhigyaanand.com), a place where anyone who is interested in his predictions can view his videos freely, without censorship.
"YouTube has been desperately erasing Anand's predictions, and these predictions are now coming true. Therefore, we are launching our website to you ", Anand explains.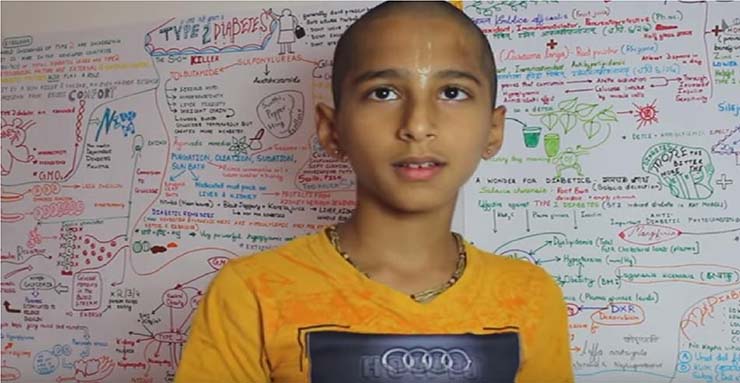 For example, he predicted in a video posted on April 1, 2020, that the next outbreak would occur around December 20, 2020. However, YouTube removed this video on May 16. Anand has also communicated that does not have any Facebook, Twitter, or Reddit accounts.
"Having an account on social networks doesn't help. We try to use all alternative platforms. Because YouTube deleted the video for no reason, threatening Internet freedom ", concludes Anand.
We are in troubled times, and as if the coronavirus pandemic were not enough, in February we could find ourselves facing a much worse catastrophe. Finally, in Paranormal Esoteric World we already warned last year about the internet censorship. COVID-19 completely changed the world we live in.
Before the pandemic, we enjoyed a "False" liberty sensation. But now, large technology companies proudly collaborate with each other and follow the orders established by governments to censor all information not only related to the coronavirus that the official versions put into question, but also opinions that can provoke social unrest.
What will happen next February 10? Economic collapse? A threat from heaven? A great war?